WHEN:
December 10, 2022
7:00-11:00 PM EST
COST:
$105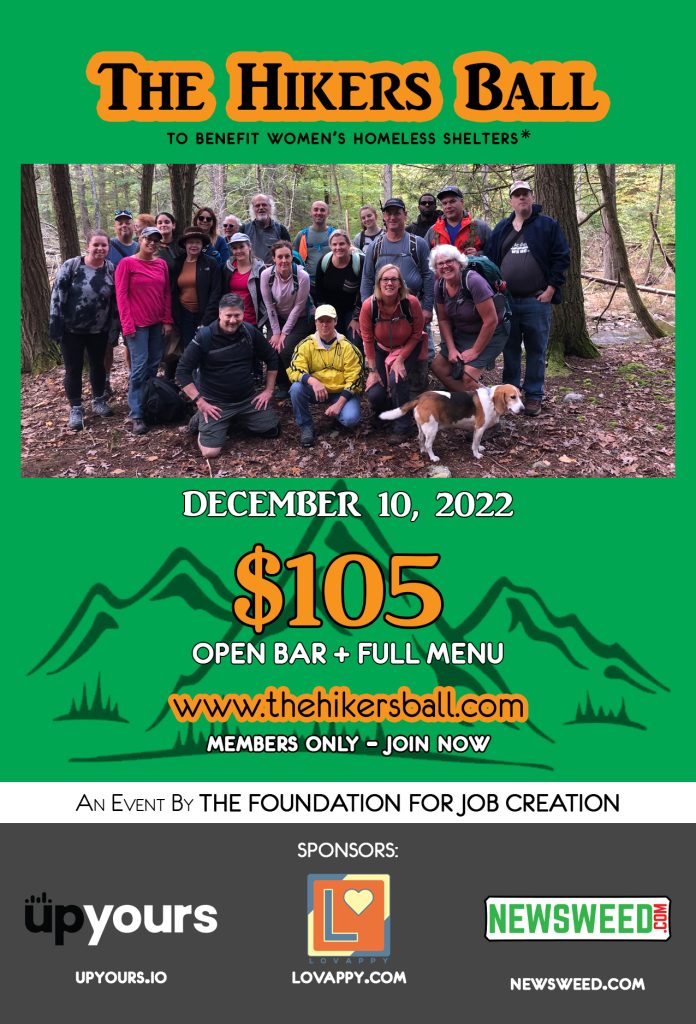 The event is on. We will have our winter dance, The Hikers Ball, complete with dinner and a live band. We will also have a dance performance and a Comedian. I think you will get your money's worth and you will be helping many homeless women out for sure. All our dances have been very successful. This holiday season let's try to be joyous, thankful, and happy together. Please bring a pair of ladies' underwear (new please) to help the women that are in the Chinatown NYC Homeless shelters. (Yes my daughter runs the place) We will also have a fee of $105 to attend. The live band will be top-notch just like our last Dance. The food will be excellent as well. In order for proper planning please make sure you are paid by December 7, 2021, and we will accept payment via Zelle, Venmo, Check, or Paypal. As we get closer to the event I will post details.
Our Band will be BD-Lenz with horns playing all dance music https://www.youtube.com/watch?v=-KKz2rjDCYk
No further discount at this time
As a note: Every event costs me money out of my own pocket in the $thousands. The events are always nice. The event is on . If you want to go to the event but cannot afford to attend you can always approach me to see if we can work things out.
Trail Shrinks is not like any other groups. There are special people in this group. Positive energy is robust among us all. God Bless.
Dance committee members wanted.